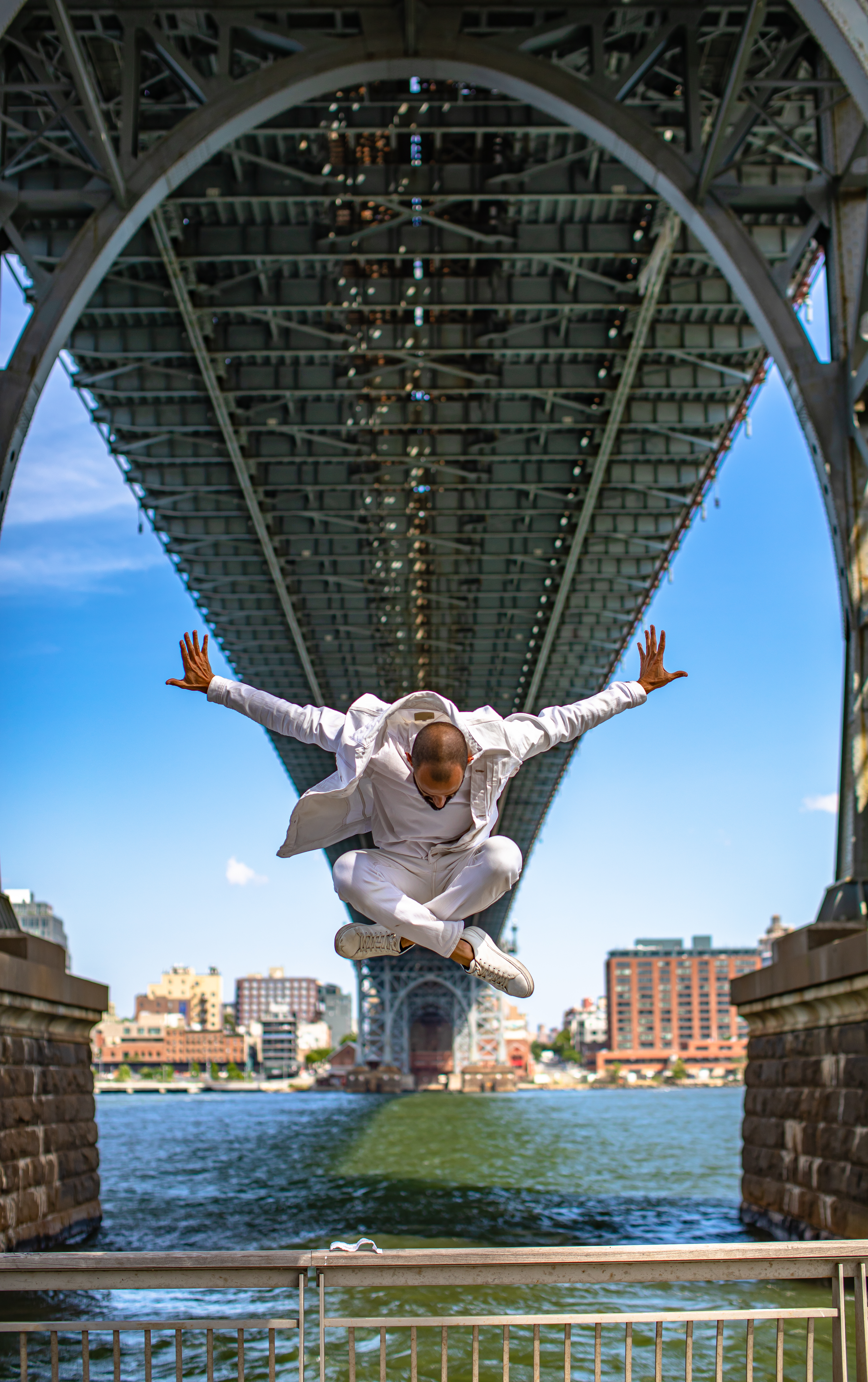 Mr. NYC Subway - Levitation - Model: @forgetmat
How did you actually get into photography?
My sole objective when starting this pursuit was to enhance the quality of lifestyle for myself and those around me who commuted during the morning and evening rides to and from work. I wanted to make the environment a more enjoyable one by bringing positive energy to it with my friend/singer Rae Isla. Once we successfully had her perform to the commuters of New York and felt their love/smiles, I became hooked. From that point on, I realized that I didn't need to bring positive energy to the subway, but that it already existed there. It was in the architecture, the fashion, the performers, and most importantly in the millions of New Yorkers who travel on the subway everyday.
Mr. NYC Subway - Rush Hour
The commuters of New York represent all walks of life, so you will see just about everything (especially because New Yorkers are super creative and artistic) from a woman knitting to a guy making music on his computer. And the beauty to the NYC Subway is that it allows for us to forget about our differences and unite with one purpose: arrive at our final destination; it's truly the great equalizer. It was at this point that I started to capture everything on my iPhone and eventually bought my first camera. So the intent was never to be a professional photographer, but life has a funny way of presenting your destiny when you least expect it.
Mr. NYC Subway - Taking Flight - Model: @femkeaaldering
How do you get inspired to develop your image ideas?
It's important to understand that photography is not just a matter of pressing a button. The real art is the vision that is created and coming together with another unique soul to find a creative moment to capture; it's truly magic and surreal when it happens. So, I always select my subjects based on his/her account and content. The main thing I look for is passion in their work along with a good esthetic/skill set. As long as I feel a creative flow in their work, I'm down to shoot on the NYC Subway. When it comes to the location, it's a matter of matching his/her look with a station or two. It's really more of a intuitive decision at the end of the day. But, of course, I look at their profile then the map of the subway and think about all the stations that I have been to in order to make my final decision. But again, my gut ends up telling me which location to select. And with all my shoots, I arrive with at least 2-3 vision shots in my head. Sometimes these visions come solely through my thoughts/imagination and sometimes I refer to other photos through Pinterest. As the photographer, it's extremely important to arrive to every photo shoot with a vision in mind so that there is no time sitting around trying to think of ideas. A creative flow needs to start right away which will breed confidence in both my subject and myself. The end goal is to find that creative flow and see where it takes us.
Mr. NYC Subway - Grand Central Dreaming - Model: @johannap.official
Mr. NYC Subway - On Point(e)
Which camera do you use?
A Canon 5D Mark IV with all Canon lenses (16-35mm, 50mm, 85mm, and 70-200mm). My go to lens right now is the Canon 85mm 1.4.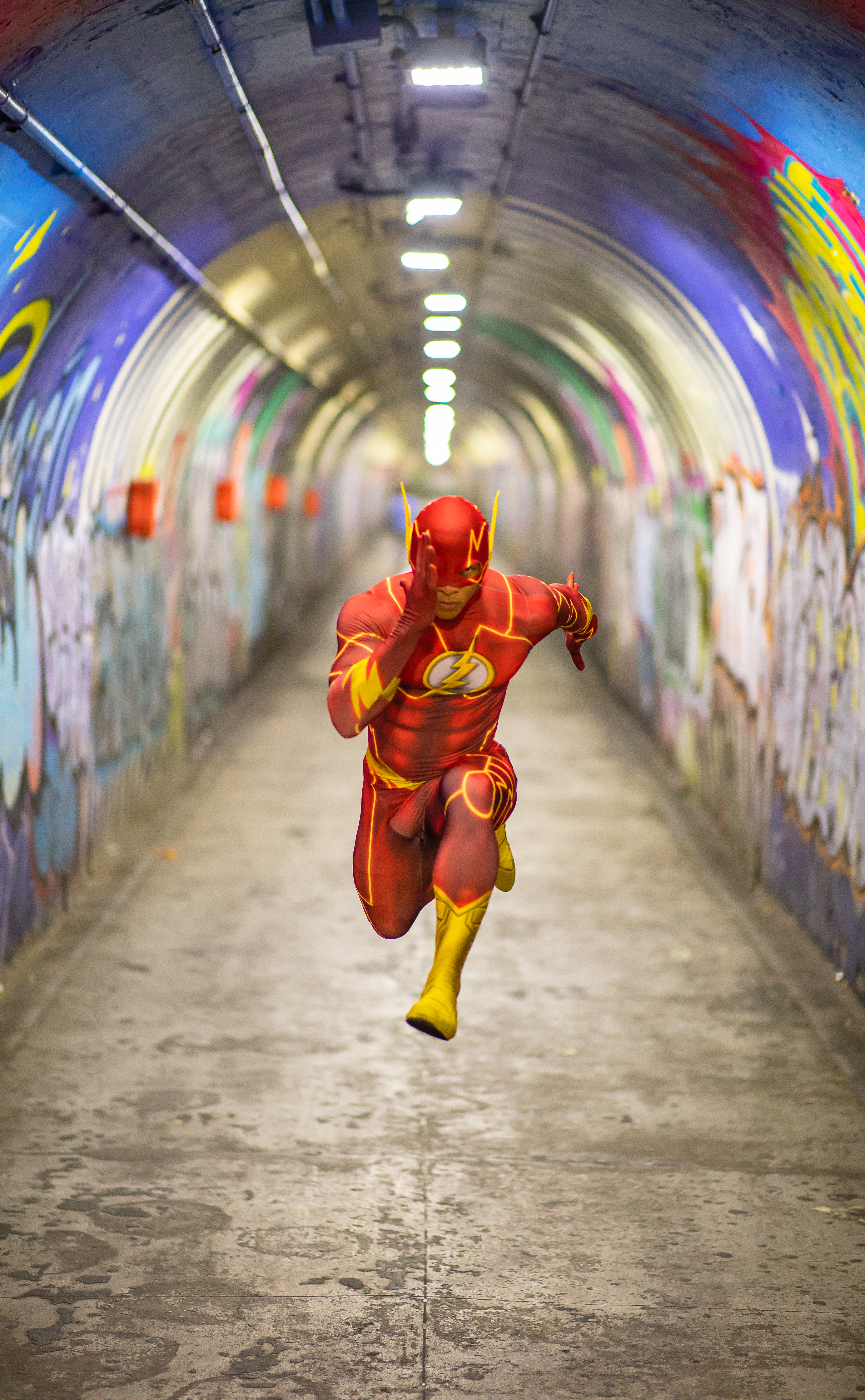 Mr. NYC Subway - Flashman - Model: @trevorbell
There is no getting around the themes of dancers and New York in your pictures.
What is the special attraction for you about this combination?
I love working with dancers because of their ability to dance and get lost in their art and self-expression. Once I communicate my vision and they start to dance, from there it becomes a creative flow, which is much easier to find than with say a model who is doing still positions. Dancing allows for one to get out of his/her mind and go to another space and the action shots always make for an interesting visual. It's not to say the same creative flow cannot be found with models or other types of talents, but the dancers definitely create a unique energy with their artistic movements and beautiful aesthetics (both men and women). Again, it's all about the creativity and finding that energy within each of my subjects. We all have creativity within us - it's what makes humans unique from all other species - it's just a matter of extracting it from each other!
Mr. NYC Subway - True Character - Model: @phoebeopearl
Where can you be found when you are not standing behind the camera?
I am doing photography part time as I have a full-time job as an in-house attorney for a financial firm. For the time being, it's really the perfect balance for my lifestyle in NYC as I don't have to put too much pressure on my art financially. With that said, I'm open to any possibility in the future, but I don't want to have any expectations. My photography and social media accounts provide a great supplemental income from working with brands, modeling, selling my art, charging for photo shoots, getting paid through TikTok's Creators Fund, holding photography workshops, and selling my content to news media outlets.
Mr. NYC Subway - Empire State of Mind